Site history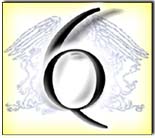 6th of December 2003
Royal Legend just passed another year of its existence. Though I said I'd never change the design of this site again, I've done it this year. I hope you already get used with it.
The greatest attraction of the Royal Legend is, as always, guitar tabs and chords archive, with new sections like Piano sheet music or Finger style guitar arrangements. Another part of the site, the Song Analysis, is again a favorite place for experts with a discussion board full of interesting information about songwriting, recording and various theories.
I have some plans for next year, but it depends on my free time.
Anyway I must thank you for your visits and support. Royal Legend is here for you.
---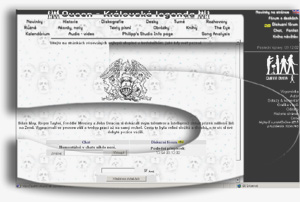 5th of December 2002
I've totally forgotten 5th birthday of the Royal Legend site on 5th November! Yes, I've been serving information for you for five years now.
This year has lack of updates, because I was finishing my degree.
Anyway, I'm finding hardly free time to sit down and work. Today, most of the updates are in sections not maintained by me. I'm speaking of Tab and chords archive, which became the biggest and most to-date one in the whole Internet. But the credit belongs to my close friend Denes from Hungary, who has been working on another section - Song Analysis - for 2 years. It grows bigger and bigger with very interesting and odd stuff about Queen music.
I've became experienced with PHP programming, so the site changed to be more user-friendly, and people can keep the Royal Legend live through album forum, Royal Legend forum, chat or fanlist.
There are several good Queen sites offering lots of good stuff. I hope that Royal Legend is one of them.
Finally, first five-year plan is done, let's head to the next one.
---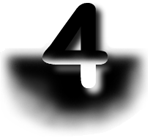 5th of December 2001
Once again I edited this part of the site. The Royal Legend just entered to its fifth year of existence. I'm still trying to keep up with happening around Queen and I'm quite successful with it. On the other hand I'm not satisfied with time I could devote to it, there's a lot of stuff which need to be dusted off, updated and corrected. I can't do it at all. Recently I've restyled the site by using css - hard and slow work with not extra-visible results. But the changes are useful mostly for me, now I can easily change the style of any paragraph by single input.
Big and I mean big benefit for the Royal Legend is a continuing cooperation with Denes from Hungary. I allowed to ask him to give place for his Song Analysis on my site. This project, which is unique in this field of Queen music analysis, is in 'nappies' at the time.
I also managed David Maier (KIO) - thanx Dave - to finish another fan-friendly part of the Royal Legend. It is Album forum and together with Fan list it forges Fan area.
---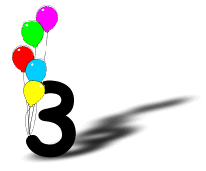 5th of December 2000
It is three years I've been working on this site. I have many hobbies, but most of the time I've spent behind the computer. I know, it's

not as it used to be - updates on every week, but my free time is very limited now. And then, three years of continuous everyday working, creating, translating, transcribing and whatever .... sometimes I am hardrly searching for taste to do anything.
Last major change was release of a new desing. I thing it's much better/faster than the old one, but the taste of You is different, You know. I think it was necessary.
But the main thing still is Your interest in this pages. I must thank to all who are making tabs and chords for Queen songs, as the archive grows. Also big thank behove to Philipp, whose investigation is just tremendous and regards a big THANK YOU.
About future, I don't know myself what will be in the future - next year I'm going into the last school year of my studies... we'll see...
---

5th of December 1999
It's been two years since I started this job. I'd like to thank You for Your favour and I hope You'll come back very often.
Sometimes the mistake came out, and I regret it indeed. Time is rare and I can occasionally make some errors. But If You point me these bugs, I could correct them very soon.
Such gift for me was Killer Queen Site Award for best Tabs/Chords. I've been surprised, because I've had not pointed myself on any cathegory.
Last year was full of news and great gigs, and that's really good for band, which is, in fact, no more. If there's no Jacky Smith from OQFC, who knows how it would be. Her great and careful work has been giving us the the best results.

What say at last.... I hope I'll be able to keep this thing in motion and give You all the news and stuff around Queen world.
---

5th of December 1998
It's here.....
On 5th December 1998, this pages celebrated first anniversary.
In time, when I was making these pages, I didn't know, what I'm entering to, and how the things will go. Once I wanted to make something like this for other musicians such as Mike Oldfield, J.M. Jarre or Vangelis. But later I decided that it is not in my agency. Better one, but make it good. I didn't know how consuming is to update page and keep it in visitor's bookmarks.


So this is how looks the first version of the Quen pages (the Czech one, English part is newer)
I know, the graphic style didn't changed hardly, but it's not the main thing to do.
I was asked about place on the Musichall server....this was the reason, why the page lies here, because I was not able to get more space in school.

It's in the stars, how long I'll be able keep in work for this page. But now I'm happy that it exists and You are reading this.
Thanks to all of You, who was here, I hope that some information helped to You and stay tuned for next Year.
You are always welcomed here!